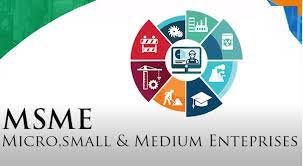 The National Small Industries Corporation Ltd. (NSIC) is seeking applications for the position of Chairman-cum-Managing Director through the Search-cum-Selection Committee (SCSC). This announcement supersedes the previous advertisement dated 27.09.2022.
Position Details:
Scale of Pay: Schedule 'B,' ranging from Rs. 1,80,000 to Rs. 3,20,000/- (Revised).
Application Deadline: 14.08.2023, by 15:00 hours.
About NSIC: NSIC, a Central Public Sector Enterprise (CPSE) under the Ministry of Micro, Small and Medium Enterprises, is wholly owned by the Government of India. The corporate office is located in Okhla, New Delhi, with authorized and paid-up capital of Rs. 535 crores and Rs. 532.99 crores, respectively, as of March 31, 2023.
Eligibility Criteria: Interested officers are required to apply afresh based on the new 'Job Description.' Applications submitted in response to the earlier circular (dated 27.09.2022) will not be considered.
Application Process:
Eligible candidates should submit their applications by 15:00 hours on 14.08.2023.
Use the prescribed proforma available on the Ministry of MSME and NSIC websites.
Include necessary documents: attested copies of CR dossiers/APAR for the last ten years, cadre clearance, vigilance clearance/integrity certificate, and a statement detailing any major or minor penalties imposed in the last decade.
Widespread Circulation: To ensure broad dissemination, kindly circulate this vacancy information among various offices, entities, and public sector enterprises under the Ministry/Department. Host the circular on the Ministry's/Department's website.
For More Information: Refer to Annexure-I and visit the Ministry of MSME and NSIC websites: https://msme.gov.in and www.nsic.co.in.