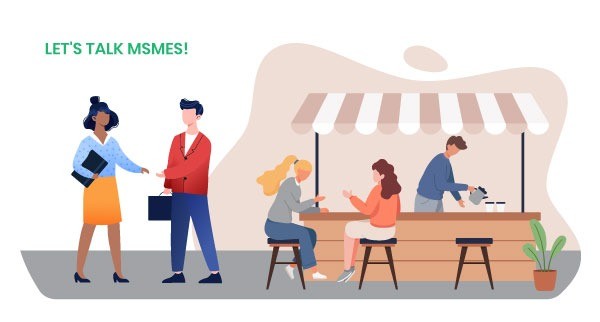 Micro, Small, and Medium Enterprises (MSMEs) play a pivotal role in India's economic growth, requiring funding for establishment and expansion. The Government of India has launched various schemes to provide credit to MSMEs, recognizing their significant contribution to the economy.
Pradhan Mantri Mudra Yojana (PMMY)
Launched by the Hon'ble Prime Minister, PMMY offers loans up to ₹10 lakh to non-corporate and non-farm small or micro-enterprises. Classified under MUDRA loans, it provides crucial financial support through refinancing to banks, microfinance institutions, and NBFCs.
Prime Minister's Employment Generation Programme (PMEGP)
A merger of PMRY and REGP, PMEGP focuses on generating self-employment opportunities for unemployed youth and artisans through micro-enterprises. Executed by the Khadi and Village Industries Commission, it provides financial assistance with a maximum project cost of ₹25 lakhs.
Credit Guarantee Trust Fund for Micro & Small Enterprises (CGT MSE)
Established by the Ministry of MSMEs and SIDBI, CGTMSE provides credit guarantee support to MSMEs, eliminating the need for third-party guarantees or collateral. It covers up to 85% for Micro Enterprises and encourages private sector investments.
Credit Linked Capital Subsidy Scheme (CLCSS)
CLCSS offers a 15% subsidy for technology upgradation in MSMEs, facilitating the induction of state-of-the-art technology. It aims to enhance the competitiveness of MSMEs by providing subsidies on institutional finance up to ₹1 crore.
Equity Infusion for MSMEs through Fund of Funds
Addressing the equity shortage for MSMEs, this scheme encourages growth and listings on stock exchanges. The government supports VC or PE firms, providing leverage of ₹50,000 crore for private sector investments in viable MSMEs.
Credit Guarantee Scheme for Subordinate Debt (CGSSD)
Supporting stressed MSMEs, CGSSD helps promoters infuse funds into units to maintain debt-equity ratios. It offers a 90% guarantee for sub-debt, with a 7-year moratorium on principal repayment.
SIDBI Make In India Loan For Enterprises (SMILE)
Facilitating 'Make in India,' SMILE offers soft loans and term loans for MSMEs to meet debt-equity ratios. Emphasizing financing smaller enterprises, it aids both new and existing MSMEs in seizing growth opportunities.
MSME Business Loan for Startups in 59 Minutes
Ensuring swift processing, this online portal offers automated approval for MSME loans within 59 minutes. Eligible businesses, whether GST registered or not, can secure loans ranging from ₹1 lakh to ₹5 crores with or without collateral.
MSME Loan Scheme by Banks
Banks and financial institutions provide term loans and working capital loans to MSMEs, supporting daily operations and capital expansion. These schemes offer varied interest rates and conditions, with many providing collateral-free options.
In collaboration, government initiatives and banking schemes aim to empower MSMEs, fostering growth and sustainability in India's dynamic business landscape.