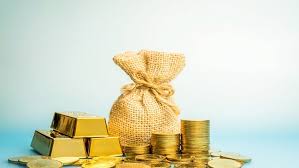 Karnataka Bank has launched a groundbreaking "Door-Step Gold Loan" service called "KBL-Swarna Bandhu" for its customers. This innovative product represents a significant leap in gold loans, integrating end-to-end digitization to provide Gold Loan Services directly at the customer's doorstep.
Gradual Rollout
Initially, the "KBL-Swarna Bandhu" service will be accessible in select centers of the bank, with plans to expand it to all branches gradually. The Doorstep Gold Loan service aligns with the bank's strategic goal of building a strong and healthy gold loan portfolio by leveraging technology and doorstep service.
Strategic Partnership with SahiBandhu
To implement this service, Karnataka Bank has partnered with SahiBandhu, an aggregator platform specializing in gold loans and backed by The Manipal Group. SahiBandhu will serve as both a Corporate Business Correspondent and a Lending Service Provider. This collaboration adheres to existing digital lending guidelines and aims to enhance the bank's gold loan portfolio.
Digital Innovation and Customer Satisfaction
SriKrishnan H, MD & CEO of Karnataka Bank, expressed that the Door-Step Gold Loan model is an innovative approach to lending against gold, fostering a dynamic synergy within the bank's gold loan portfolio. The collaboration reflects the bank's commitment to digital innovation and improving customer service, ultimately aiming to deliver greater customer satisfaction.
A New Digital Avatar
Sekhar Rao, Executive Director of Karnataka Bank, highlighted the bank's progress in fintech initiatives and its vision to transform the century-old bank into a new digital avatar.
Unlocking New Opportunities
Rajesh Shet, Co-Founder and CEO of SahiBandhu, emphasized their commitment to customer-centricity and their dedication to excelling in the gold loan industry. Together with Karnataka Bank, they aim to unlock new opportunities and provide digital-first lending solutions through their gold loan aggregator platform.