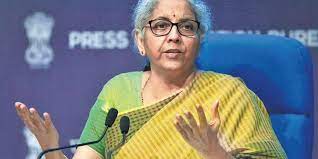 Request for Additional Pension
The Railway Senior Citizens Welfare Society (RSCWS) has appealed to the government to implement the recommendations of a Parliamentary Standing Committee regarding additional pension for senior citizens. The committee's 110th report suggested granting a 5% additional quantum of pension at the age of 65, followed by 10% at 70, 15% at 75, and 20% at 80 years for pensioners. The Ministry of DoP&PW had also stressed the need for early implementation of these recommendations.
Financial Implications and Request for Sympathetic Consideration
While the government seems to agree with the recommendations for additional pension at various age milestones, it has not implemented them due to financial implications, as mentioned in the 120th Report of the Parliamentary Committee on Pensioners' grievances. The RSCWS has requested that these recommendations be implemented to ease the financial burden on pensioners, especially considering the rising costs of healthcare and other responsibilities in old age.The memorandum highlights the hardships faced by pensioners as they age, emphasizing the need for financial support to maintain their quality of life. It calls for a sympathetic review of the financial implications and urges the government to allocate the necessary funds for the proposed additional pension.
Impact on Central Government Employees
It's essential to note that the pay and pension of Central Government Employees are determined based on the recommendations of the 7th Pay Commission, making this appeal of significant relevance to a large segment of retirees in the country.